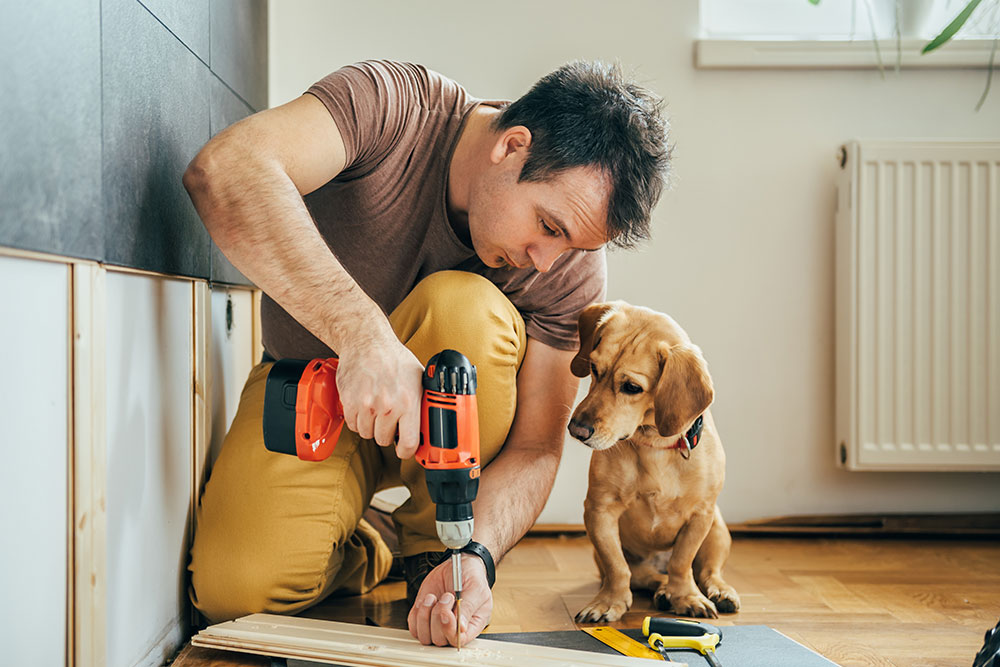 Exciting New Refurbishment
Stokewood Veterinary Practice is very pleased to announce that a full refurbishment of the practice  commenced In November 2019 and finished in July 2020.
The practice underwent an extensive refurbishment, which boasts new treatment and X-ray rooms, separate cat kennels, new reception and consult rooms, separate laboratory area, new reception, and a total overhaul of its existing theatre facilities.
These additions for cat patients mean the surgery can apply to the International Society of Feline Medicine (ISFM) to become a registered Cat-Friendly Clinic.
Staff have not been forgotten, as the work also includes improved office and rest facilities, to make sure everything runs smoothly behind the scenes.
This was an extensive refurbishment and we are all immensely proud of the additional support and care we can now give to pets and their owners when they come to us for help.
We have always offered the very best treatment to animals and we now have even better facilities to help us carry out our work and now the practice proudly reflects the gold standard of health care that we provide pets.
Parking is simple in our large free car park and our bright, airy premises helps to relax pets and their people alike.
Our team of experienced vets and nurses pride themselves on developing long-lasting relationships with our clients and their pets based on mutual respect and, of course, a complete love of animals. To ensure continuity of care, our vets works 6 days a week so you can always make an appointment to see your preferred vet .
A big thank you to everyone who nominated our practice and members of our team for the 2019 and 2020  Petplan Veterinary awards!!
We are proud to announce that we have been nominated in 4 categories –
Adrian Tanase – Vet of the year
Support Staff of the year – Anabel Harper
Practice manager of the year – Maddie  Plugaru
And Practice of the year!