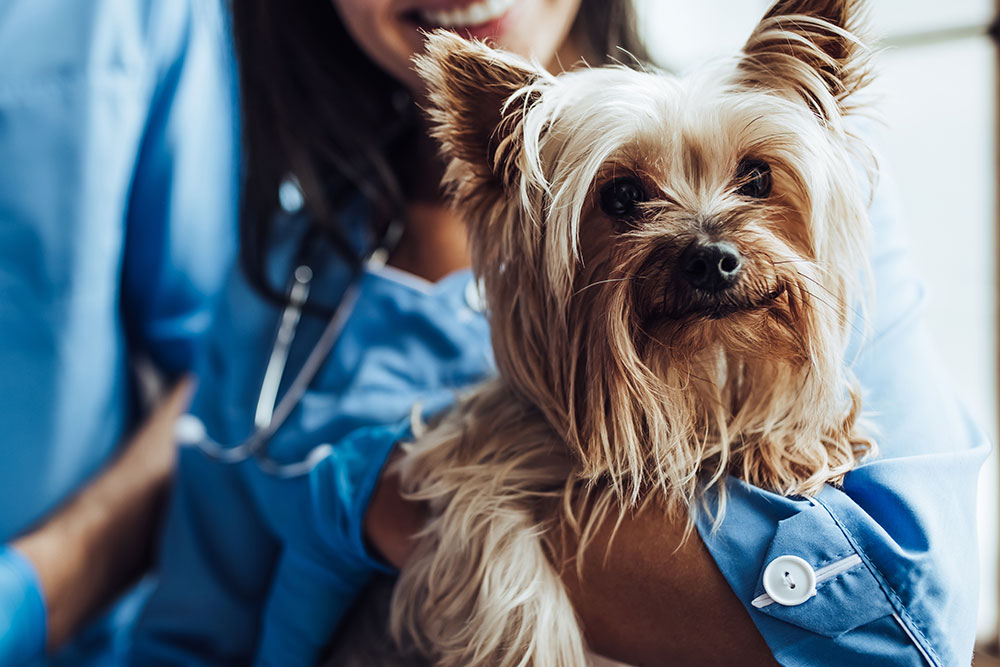 Nurse Clinics
Did you know that our team of highly skilled qualified veterinary nurses are available to offer help and advice on all aspects of pet care, from practical puppy socialisation through to caring for a pet with a medical condition such as diabetes or arthritis?
They all share a genuine love of animals and enjoy looking after your pets every step of the way, applying their extensive skills and experience to provide round the clock compassionate care to each and very patient.
A consultation with a veterinary surgeon is, of course, always available at Stokewood Vets but we also offer a range of clinics with our experienced, qualified veterinary nursing staff. All our qualified nurses are registered with the Royal College of Veterinary Surgeons and have extensive experience in veterinary practice in addition to widespread personal knowledge.
There are many advantages for your pet to receiving regular nurse check-ups. Many nurse services are absolutely free, and the rest considerably less expensive than when done in a consultation with a veterinary surgeon.
Below is a list of our clinics, but call us to find out how our nurses can help you with other issues including:
Microchipping information and implantation
Clean ears
Post operative checks and suture removal
Second and third vaccinations checks and administration
Bandage change
Weight checks and weight clinic
Flea checks
Dental checks
Diabetic clinic
Arthritis clinic
Senior clinic
General health checks
Behaviour
Administration of medications
Puppy and Kitten clinics
Getting a new puppy or kitten is very exciting and we as a practice offer a lot for you and your new addition. During a puppy and kitten clinic we will discuss toilet training, crating, Feeding, Worming, Fleas, ID chipping, Vaccines, Insurance, Exercise, Handling, Grooming, Dental care, Socialisation
 2nd vaccination Clinics
 Puppies must be over 10 weeks of age and/or 2-4 weeks since first vaccine.
Kittens must be 12 weeks of age and/or 3-4 weeks since first vaccine.
If all was well after the first vaccination a nurse will do the second vaccination, this enables us to help you with any queries you may have regarding your puppy or kitten and we can id chip them at the same time.
Weigh and Worm Clinics
We aim to see puppies and kittens every month until 6 months of age and then every 3 months.  We do a weight check to make sure your pet is gaining weight and any adult dogs are at the correct weight. We will then advise you on the correct worming  and flea product for your pet.
 Identichips 
Post op checks 
Check over including wound.
Juvenile clinics 
During this clinic we will weigh your pet, discuss feeding, flea worm treatment, tooth brushing, socialisation and neutering.
6 months post neutering 
We do a weight check on your pet and discuss and problems concerns.
 Dental and 3 months post dental checks 
We have a good check over your pets teeth and gums, and then discuss preventative dental care and any treatment required.
Weight 
We weigh your pet and look at ways in which to either help your pet lose weight or in some circumstances gain weight. Each pet is individual and breed weight guidelines are only a guide an assessment by a nurse can give you a better idea if your pets weight is accurate.
 Diabetic  
 After initial stabilisation diabetic checks are usually performed by a Registered Veterinary Nurse with any problems/dose adjustments discussed with the case Veterinary Surgeon. The frequency of diabetic checks vary depending on how stable the patient is. During the clinic a history is taken and a blood glucose measurement. The clinics are usually carried out mid afternoon between 1.30pm – 3.00pm depending on what time the glucose nadir is expected.
Tick Removal
Post-operative care clinic
Following veterinary procedures involving a general anaesthetic or sedation, your pet will need a post-operative nurse clinic with lots of TLC. These clinics are your reassurance that:
·       Wounds are healing correctly.
·       Stitches have been removed safely and dressings changed correctly.
·       Any dental work, especially extractions, are looking good.
·       In overall terms, your pet has recovered well from the procedure.
We'll also talk to you about any aftercare you can do, such as preventative care following veterinary dental work.
Post-op checks are included in the cost of all routine operations.
 Rabbit clinics
Rabbits are increasingly popular pets in the UK and we love them, too. Did you know that with the correct daily care, they can live up to 10 years? Our nurses can advise you on housing, caring for indoor rabbits and litter training. We can also show you or your children how to correctly handle your bunny, and check their teeth and nails. We love rabbiting on! You can ask us about:
·       Dietary advice.
·       Sexing.
·       Vaccinations.
·       Parasites.
·       Neutering.
·       Flystrike.
Diabetic care
If you're learning to live with a pet who's diabetic, you'll appreciate our professional help and support. At our diabetic clinics, we will tell you all you need to know about diet and exercise and show you how to give insulin.
We'll also teach you how to monitor your pet and manage their condition, as well as how to recognise the warning signs when something is wrong.
Managing diabetic patients can be time consuming and difficult but you are not alone. We are here to help.
Fleas, ticks and worming treatments
Prevention is definitely cheaper than cure when it comes to flea, tick and worm treatments. But there are so many different brands that do different things and often need to be administered differently. Which one is right for your pet and how often do you need to use them?
In our specialist clinics, we'll talk you through all the options and demonstrate the cheap, easy way to remove ticks should your pet ever get one.
Giving your pet regular flea and worm treatment is important for you, your pet and the environment. Get some expert advice today.
Neutering clinic
We understand that bringing your pet in for neutering can be quite worrying. All our nurses can provide advice on neutering and discuss the benefits with you. We can also go through with you what the procedure involves and help discuss aftercare, so you can sure it is absolutely the best option for your pet.
During adolescence and after neutering, our pets often require a change in diet to maintain their body condition, we'll talk to you about that, too.
Nail clipping and grooming
Our nurses can keep your pets' paws in good shape with nail clipping. Minor grooming procedures eg ear epilation or knot removing (dematting) can also be done with a nurse appointment.
Blood pressure checks
Many older pets, or those with long term illness, can suffer from high blood pressure and require medication and monitoring. Our qualified nurses can provide a regular monitoring service for older pets and those on medication. Please refer to our senior pet clinic for details.
Nurse clinics run Monday to Friday on an appointment basis between 12.30 pm and 3.30pm.
Please ring the surgery to check the most up to date prices and to book your pet in for an appointment.
Call us on 01202 532817