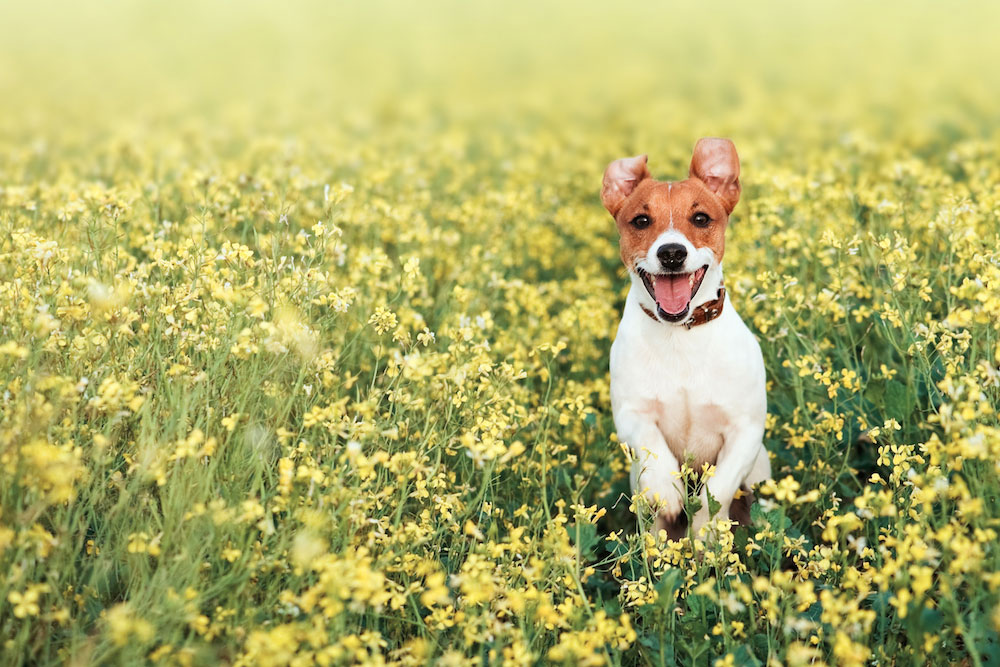 Spring is Here
It's time to put the winter coat away (well… maybe keep it close by for a few weeks yet…) and start looking forward to the brighter evenings and better weather.
There are a few things to bear in mind whilst making the most of spending more time with your pets outdoors, however.
Many of you will be planting bulbs and flowers in the Spring. You may not know that there are many house and garden plants that are poisonous to cats and dogs.
https://www.dogstrust.org.uk/help-advice/factsheets-downloads/factsheetpoisonoussubstances09.pdf
Watch out for slugs and snails as they have the potential to carry lungworm. Lungworm is a potentially fatal disease but can be avoided by keeping your dog up to date with worming treatments.
Most of you will be aware that chocolate is poisonous to dogs and cats but did you know that Hot Cross Buns (another Easter favourite) are also poisonous to dogs? All grapes, raisins, currents and sultanas are toxic to dogs meaning that anything containing them can be a danger to your dog if ingested. It is best to keep any chocolate and food containing grapes, raisins, currents and sultanas out of reach.
Grape, raisin, current and sultana digestion may result in the following symptoms:
Vomiting and/or diarrhoea within a few hours of ingestion
Loss of appetite
Lethargy
Dehydration
Abdominal pain
Only passing small amounts of urine or no urine
Oral ulcers
Tremors
Seizures
Coma
Please contact us immediately if your pet is displaying any of these symptoms.